Take a step — 10,000 a day, in fact — to fitness
Of the many physical activities that improve our health, walking constitutes one of the most beneficial. Nearly everyone regardless of age or fitness level can participate in this simple exercise and enjoy the benefits of maintaining weight, improving heart health and enhancing mental wellbeing. Moreover, people tend to stick with walking, making it a life-long fitness choice.
We've all heard that walking 10,000 steps a day is the goal. You might wonder where that figure comes from. Research indicates that isn't a magic number, but rather a good indicator of how much activity a person achieves in a day. An inactive person takes about 3,000 steps or less per day, while 10,000 steps is equivalent to about 5 miles of walking.
Unless you work in a very active job, you probably won't get that many steps in a day. To reach that goal of 10,000 steps, you'll need to exercise for 30 to 60 minutes a day, the minimum daily recommendation by health authorities. So 10,000 steps offers a simple way to measure movement.
You can measure your steps in a variety of ways. Many smart phones now have the capability to measure your activity if you have your phone with you. Pedometers also measure steps and come with a variety of options that not only measure steps, but also distance and calories burned. Fitness Quick read more or view full article bands offer the latest in technology to measure steps. Most of them are wrist bands that sync to a phone app and include many features to help you in your fitness journey.
Keep in mind you don't need to measure your steps to be successful. The most beneficial aspect of measuring your steps is that you gain information. Being able to set a goal and track progress toward that goal is what's really valuable.
There are many ways to get your daily steps in. Go for a walk, hike or run. Attending an exercise class will boost your step count quickly. Try a dance class or any other cardio-type class. You can even get steps taking a water class. If your step counter isn't waterproof, you can count on an average of 2,500 steps during a one-hour class.
Other ways to gain a few extra steps is to park away from your destination, take the stairs or take your dog for a walk. Without even knowing it, you're increasing your step count and reaping the benefits. To increase your heart rate, boost your metabolism and burn more calories, try increasing the intensity of your efforts by walking on an incline or quickening your pace.
Another reason walking is an excellent exercise that's easy to do and stick with is you don't need a lot of special equipment. All you need is a positive attitude and a good pair of sneakers and you're on your way.
It all starts with a single step. Are you ready to step in and step up?
Read Less
Summer a season for fun and fitness
We wait all year, it seems, for summer to arrive. Now it's finally here.
When most of us think about summer, we think about outdoor fun, vacations and a chance to kick back. Summer offers many opportunities for staying active. Be aware, however: Changing schedules also could present challenges to keeping your fitness routine on track.
So what can you do to have the most fun-filled and relaxing — but also fit — summer ever? By all means take the family camping, fishing or hiking. Work in your garden. Enjoy a baseball game. Part of summer fun and fulfillment is enjoying the outdoors as well as family and friends. Just keep in mind that changes in daily routines — whether at work or having children at home — could disrupt your exercise schedule. So here are a few tips to avoid sabotaging yourself this summer:
Set a summer goal. It's almost the middle of the year. Ask yourself how you've done so far this year in achieving your New Year's resolutions. You might have succeeded in some areas and not in others. You also could need to re-evaluate your goals to make them more realistic and attainable. Maybe Quick read more or view full article you didn't even set goals. This is a great time to start. Try setting a different goal. What will that goal look like for you? It might be trying a new sport, learning to swim or visiting a national park.
Stick to a schedule. Make sure your summer days have some structure, including getting up at the same time each day and eating meals at set times. Plan activities for specific times — exercising before breakfast, for example.
Stay busy. Without your filled appointment book, it's easy to fall into a trap of being bored. Being bored goes hand-in-hand with low energy. Filling your days with stuff to do will foster a sense of accomplishment. For many of us, summer still means going to work each day. But with longer daylight hours, you don't have to miss out. Whether you're taking a vacation or just a weekend, pursue activities the family already enjoys as well as try something new.
Manage the heat. Although warmer weather is appreciated, hot days can seem unbearable. During these times, move your activities inside. Go to the gym or try bowling. When you find yourself outdoors during scorching temperatures, remember to take precautions. Wear sunscreen and/or a long-sleeve shirt to protect your skin from harmful sun rays. Don't forget the sunglasses and hat, too. Clothing that wicks away moisture from your skin keeps you cooler as you perspire. One of the most important items to keep you safe is water. Stay hydrated.
Eat healthy. This seems like an easy thing to do with all the fresh vegetables and fruit in grocery stores and farmers' markets. Beware of some of fun activities when it comes to the food associated with these events. Backyard barbecues, campfire s'mores and ice cream treats can sabotage our best laid plans of staying fit through the summer. This doesn't mean you can't have them — just make them an occasional treat.
Make summer a time to enjoy and stay fit. Write down your summer goal and strive to achieve it. Make the most of every day, and make this summer your best ever.
Read Less
What's your reason for working out?
There are many reasons people work out, but finding the reason you work out is what really matters. The benefits of daily exercise and a healthy lifestyle are numerous. But why should you exercise? What's important to you?
There's an underlying reason, so take a moment to find out what that reason is for you. Once you have it in your mind, it's much easier to work out because you have a reason to do so. After working for years in the fitness industry, I've discovered each person has his or her own reasons to live a healthy lifestyle each and every day.
Here are some reasons with which you might be able to identify. Maybe one of these reasons fits you now or perhaps one will inspire you:
You'll feel less stress. Life is full of stressful situations, from family to work and everything in between. Schedule your workout time so you don't miss out. Take a mind and body class, such as yoga or Pilates. Pull in a deep breath and stretch tall. Don't you feel better already?
You'll make healthier food choices. It's so true, especially if you exercise first thing in the morning. Knowing you've already exercised, you'll want to continue your great start to the day. It's much easier to make bad food choices if you haven't taken the Quick read more or view full article time to exercise.
You'll become stronger. By exercising today, you'll be one day closer to the stronger, amazing person you've always wanted to be. Tone your muscles with strength training. Begin by lifting light weights and build up.
You'll burn more calories. The key to any weight loss program is to burn more calories than you consume. Exercise in a variety of forms will allow you to burn more calories and, in turn, burn off pounds. By exercising, you'll continue to burn calories for the day, long after your workout is over.
You'll feel happier. Exercise releases endorphins that help you feel happier. Exercise to your favorite music or take your pet for a walk. Smile as you burn those calories.
You'll feel more confident. Confidence comes from a variety of sources. When you feel and look your best, you naturally become more confident. Exercise, flexibility and a strong core all help to improve your balance and posture. So walk tall with your head held high. Smile in the knowledge you're taking good care of yourself. This can't help but radiate both inwards to yourself and outwards to others.
You'll become more motivated. By exercising today, you'll feel more motivated than ever to accomplish both your fitness and personal goals. Once you start seeing and feeling what exercise can do, there'll be no stopping you.
You'll become more mentally alert. Whether you're studying for a class or focusing on your job, exercise helps to clear your mind and gives you more energy. Numerous studies have evaluated what contributes to workplace wellness, and the results repeatedly show employees who exercise are not only more alert, but also more productive.
Do something for you today. This is probably one of the most important reasons of all to exercise. Combine this reason with other reasons if you'd prefer, but do it for you. The funny thing about exercise is that it doesn't matter who you are, no one can do it for you.
So find your reason to work out and then do it. Nothing can get in your way when you decide what's best for you and your health.
Read Less
Many areas of our lives affect wellness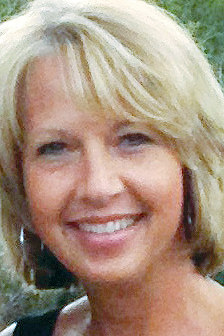 "Wellness" has become a buzzword. We're a country where being healthy really is the new push. It's always been there, but not until recently has wellness appeared in all areas of our lives — exercise, nutrition, sleep, work, relationships and many other areas. Every aspect of our lives contributes to our overall wellness.
Just watch a few minutes of television or open a magazine. More often than not, there's an advertisement, regardless of the product, showing someone in an active and happy state — the state we all consider to be "ideal." This multi-faceted state encompasses many areas of our lives. It's the consistent quest of keeping our lives in balance.
Here's a visual to consider. Draw a circle. That's you. Think about you — your entire body — and what you would see if you looked into a full-length mirror. Around you, there are many other circles, all leading back to you in the center. Each one of those circles represents something that affects your wellness.
Exercise: Our physical body that carries us through the day and allows us to do all of things we do is our source of freedom. Taking care of this vessel is a priority. Our vital organs, muscles and limbs need exercise. A healthy balance of cardio, flexibility and strength exercise works the entire body to keep blood flowing, muscles strong and weight at a healthy level.
Quick read more or view full article class="p1">Nutrition: The fuel we put into our bodies affects everything we do. There are thousands of chemical reactions that occur in our bodies when we consume food. Consuming quality fresh foods rather than junk food affects our health, energy level and weight. When our bodies constantly work to flush out foods that offer no benefits, we're no longer in a state of wellness.
Sleep: One of the most underestimated circle is the one representing sleep. Our bodies are meant to rest. A good quality night of sleep gives our bodies a chance to recover and rejuvenate from the day's activities. Without sleep, we're unable to make good decisions. Lack of sleep affects our mood and zaps our energy.
Work: Going to work every day is such a huge part of our lives. You spend so much of your time in your work environment that it should be healthy and productive. Some jobs are demanding and stressful. Keeping work hours in balance is often difficult, but take time to evaluate the "wellness" of your work.
Relationships: Taking care of you first makes relationships better. Remember: You're the circle in the middle. Your spouse, children, friends and parents are all part of the wellness puzzle. Relationships require attention, work, energy and time, but constitute one of the most significant rewards of wellness.
Other areas: Not everyone has the same circles attached to their wellness picture. For some, it's finances. Money issues vary from a college student to a billionaire. They can cause stress and take away from the balance a life of wellness provides. Maybe its spirituality — taking time for church, prayer, volunteering and helping others. Hobbies also could be part of what you choose to include in your wellness picture. Keep in mind that your diagram changes in different stages of life.
There are many factors to consider in the pursuit of wellness. Keep in mind there isn't anyone who has a perfect diagram with everything balanced. It takes the mindfulness of knowing what's working and what needs to be worked on.
It's your life. Embrace the journey, and smile every step of the way.
Read Less