Group Cycling Spintertainment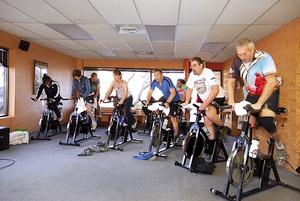 Intended for all people of all ages at all levels of fitness. This 60 minute non-impact cardiovascular work-out utilizes a specially designed stationary bike manufactured by Schwinn. This original indoor cycling program is an addictive blend of sweat, endorphins and pure imagination. Challenge the fitness enthusiast in yourself to experience flat roads, sandy desert terrain, scenic mountain passes and horrendous weather all in your own cycling "journey" during this unique class. Water bottles, sweat towels, padded bike shorts and stiff-toed shoes (cross trainer type) recommended.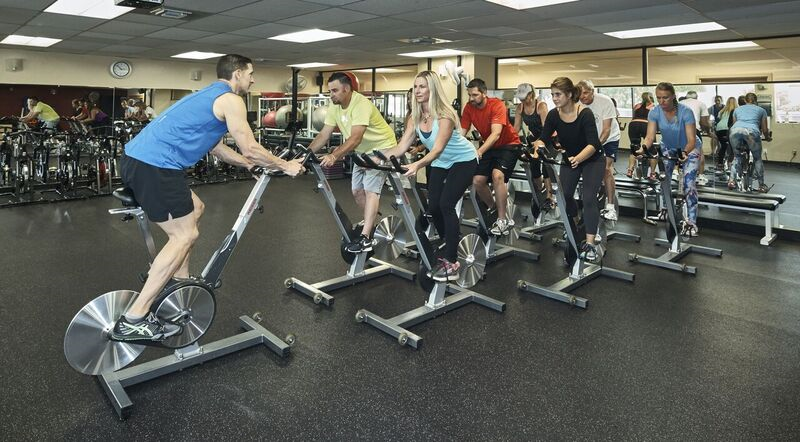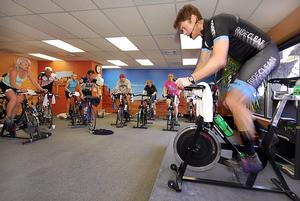 Group Cycling:
Instructors lead participants through routines designed to simulate outdoor riding terrain with all the benefits of training in-doors. Monitor your heart rate to reach your fitness goals while climbing hills and sprinting on straightaways!
40/20 Cycling:
This exilerating class incorporates 40 minutes of group cycling followed by 20 min of stretching. It is good for increasing flexability and an intense cardio workout!
Spinning®:
The Spinning® studio creates an energizing atmosphere for you to train inside and experience an intense cardio workout where you control your resistance. Based on heart-rate monitoring, you'll be guided to sprint, interval and climb your way to a toned body and halthy heart. Bring an extra towel and water bottle!