Bobby Brown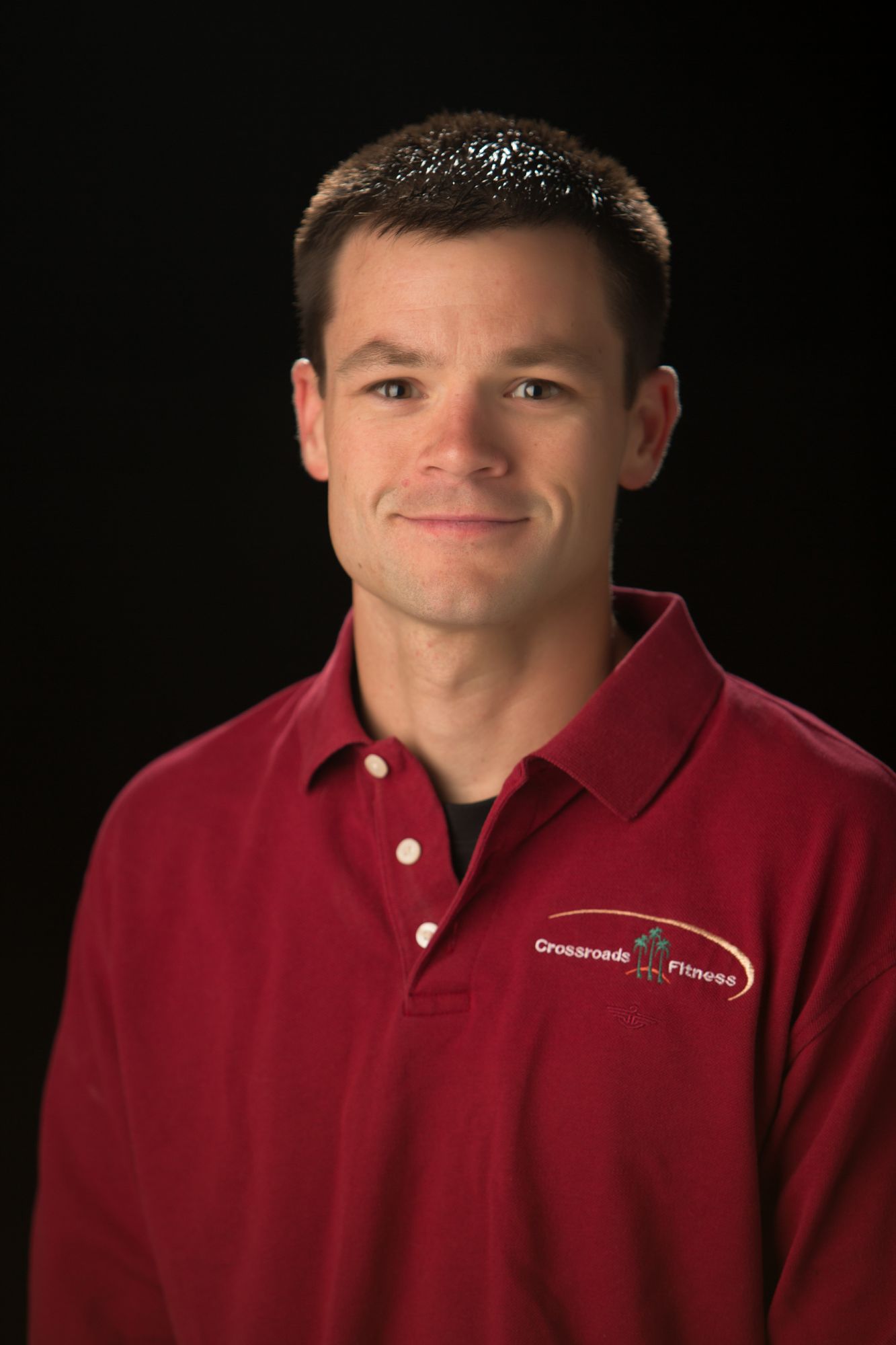 Bobby Brown moved to Grand Junction in the spring of 2013 from Omaha,Nebraska. He has a passion for mountain biking & is a Category 1 cyclist. In his spare time he enjoys being in the outdoors. He loves hunting and fishing. Bobby received his associate's diploma from Vatterott College in 2008, as well as obtaining his certification from the National Strength & Conditioning Association. Bobby put four years of Personal Training experience under his belt before returning to Vatterott at the professor level. He taught a prep course for the National Association of Sports Medicine certification, nutrition as well as exercise physiology.
Bobby's clients have included young athletes, MMA fighters & folks into their nineties! He specializes in weight loss by teaching functional training for daily life.
Bobby especially enjoys working one on one with seniors to help them maintain a healthy active lifestyle. His philosophy for training is "tough love" while motivating his clients to put forth their best effort!
Eric Brunner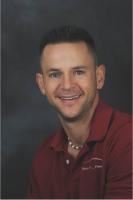 As a Colorado native Eric has a great love for outdoor activities including, backpacking, hunting, snow skiing, fly fishing, water skiing, and traveling. Eric also loves cooking, often infusing traditional recipes with healthy ingredients to allow for better nutrition, and flavor. He also has a zeal for working out, which he shares through his personal training instruction, at Crossroads Fitness, for the past 27 years. Eric enjoys the challenge of working out in other areas of the United States and internationally, while learning and growing with others in the fitness industry. In addition, Eric has taught full time at Grand Junction High School for the past 20 years, and is currently serving as an Intervention Specialist at GJHS. He is also the Strength and Conditioning coach for the baseball team andan administrator for online education for District 51, overseeing 12 high schools. Eric's education includes certifications in the following areas. Aerobic Pipeline, a Bachelors of Fine Arts in Human Performance and Wellness, with a Psychology & Speech Minor, a Physical Education Teaching Certificate K-12, a Masters Degree in Education Technology, and has earned his administration license through Colorado Mesa University. Eric thrives in diverse environments and many students have walked across the graduation platform, in part, because of his compassion and dedication. As both an educator and personal trainer Eric's former students continue to engage with him, as new clients, at Crossroads Fitness where he continues to maintain a commitment to excellence in all areas of his life.
John Ball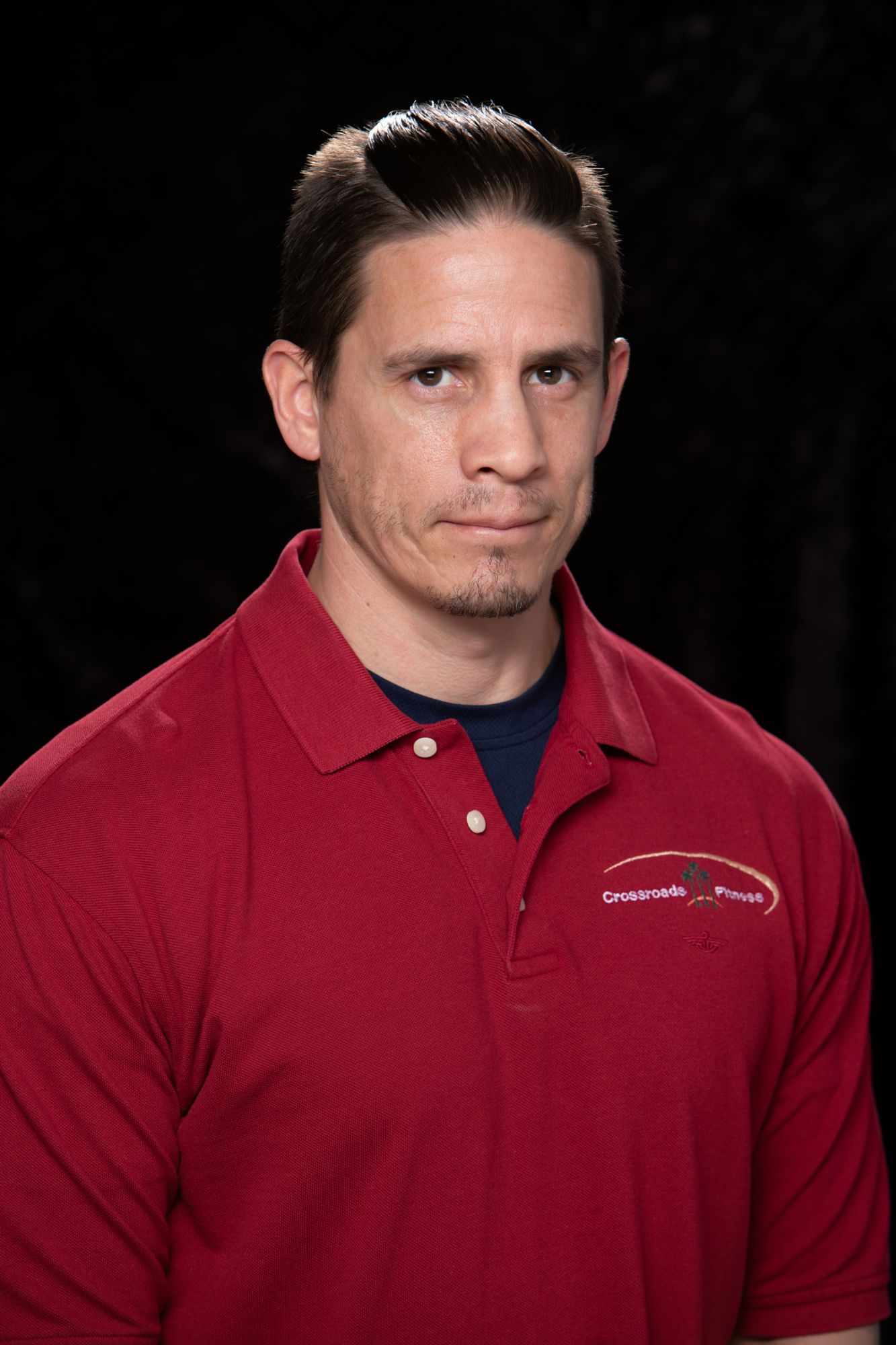 John is NASM-CPT certified and specializes in Corrective exercises, helping clients learn to establish functional movement after injuries or anyone looking to improve the efficiency of their workouts. Teaching them how to move better within their abilities using mobility and human movements such as squatting, hip hinging, pushing, pulling, core and carrying. He likes to focus on functional movements that we do in our daily lives like think carrying groceries, suitcases and babies all while still keeping workouts engaging, fun and designed around clients goals. John enjoys spending time with his son ,Orion, watching movies, playing games and sharing his passion for personal training and fitness. He also enjoys swimming, hiking, bow shooting, and occasional running outside. When he's not physically active he focuses on self improvement and continuing education.
Sierra Wiggins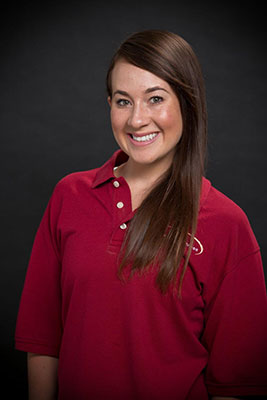 Sierra is both a personal trainer and an athlete. She graduated Cum Lade (4.0 GPA) from Colorado Mesa University with a degree in Kinesiology – The scientific study of human movement. In college, Sierra's course of study also included sports nutrition and exercise science.
Participating in college sports, Sierra knows what it takes to be an athlete at all levels. In Track & Field, she excelled at the javelin. She also did sprints and trained in cross country. She is knowledgeable in a wide spectrum of training.
Her exercise philosophy is to develop functionally fit people at all ages. Emphasizing the importance of well balanced bodies, Sierra works on fixing muscle imbalances and creating stability throughout the entire body while working through the kinetic chain from your core out to your limbs. She is also very knowledgeable on how to train the systems (aerobic & anaerobic) whether someone desires to increase speed or endurance.
Coming to Crossroads Fitness from Paonia, this Colorado girl enjoys running, hiking, biking and being active outdoors. Her favorite classes at Crossroads are Yoga and Kick-It.
Katie Brady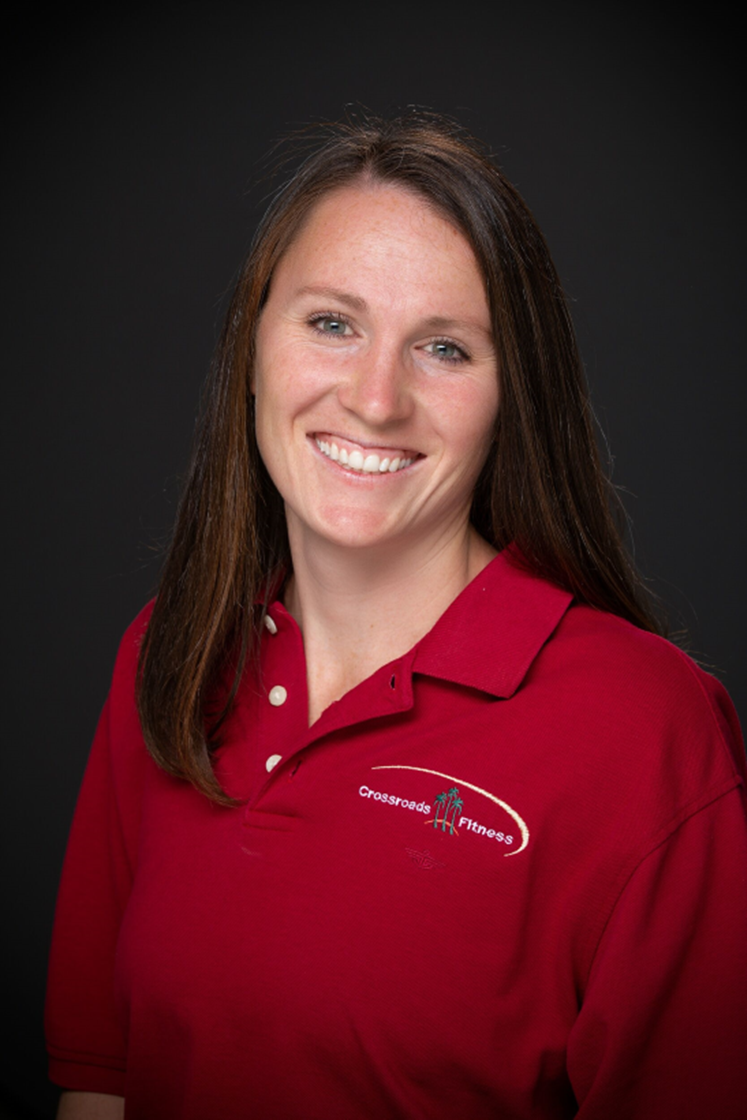 Katie is a native of the Grand Valley and enjoys all the outdoor activities it has to offer! Katie attended OBU (Oklahoma Baptist University) on a basketball scholarship and finished her college degree right back here at CMU. She received her Kinesiology in exercise Science degree and recently got her NFPT Certification (Nation Fitness in Professional Training). Katie has been with us since 2011 and Crossroads feels like home to her!
Katie loves her job and creating lasting relationships with her clients. In the 10 years experience she has in fitness, she has developed a love for helping people achieve their fitness goals and to overcome their barriers. A philosophy she has adopted is that health and fitness is a journey. We are here as a stepping stone to help you achieve the LIFESTYLE you want for yourself. Everyone is unique in their own way and we at Crossroads recognize and appreciate the opportunity to help people of all levels, all backgrounds, and all ages. Outside of Crossroads Katie has a wonderful husband and 3 active, energetic, and handsome boys who keep her on her toes. Some of their favorite things to do as a family are to go to their family cabin in the summertime, hiking, and play disc golf around the valley.
Tina Nelson
Tina was born and raised in Cortez, Colorado. She relocated to Grand Junction to follow her career in Law Enforcement, as a 911 dispatcher. Exercise was always a way to deal with the daily stress of the job. After 19 years of dispatching and spending more and more time at the gym, she decided to go back to school to become a personal trainer.
Tina is certified through ISSA. She also spent six months working directly under the supervision of a successful and skilled personal trainer.
Being able to share her love of working out with others and helping them to reach their fitness goals is Tina's passion. She works with all types of people at different fitness levels. She excels at creating a specialized workout for her clients. She is available to provide encouragement, confidence, motivation, and strength, to help you reach your fitness goals!
Carla Bamford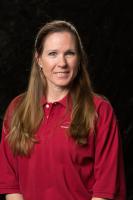 Carla Bamford is a Colorado Native. She came to Crossroads as a member in 2012 and in 2014 she joined our first-class training staff. Carla is a certified personal trainer and licensed message therapist. She has been dialed into the fitness industry for over 25 years giving her the experience and knowledge to help a wide variety of clients. Working with Carla you will see for yourself her impeccable attention to each clients needs. In her spare time she enjoys hiking, water sports, golfing, skiing and spending time with her 4 grandkids!
Amber Dalley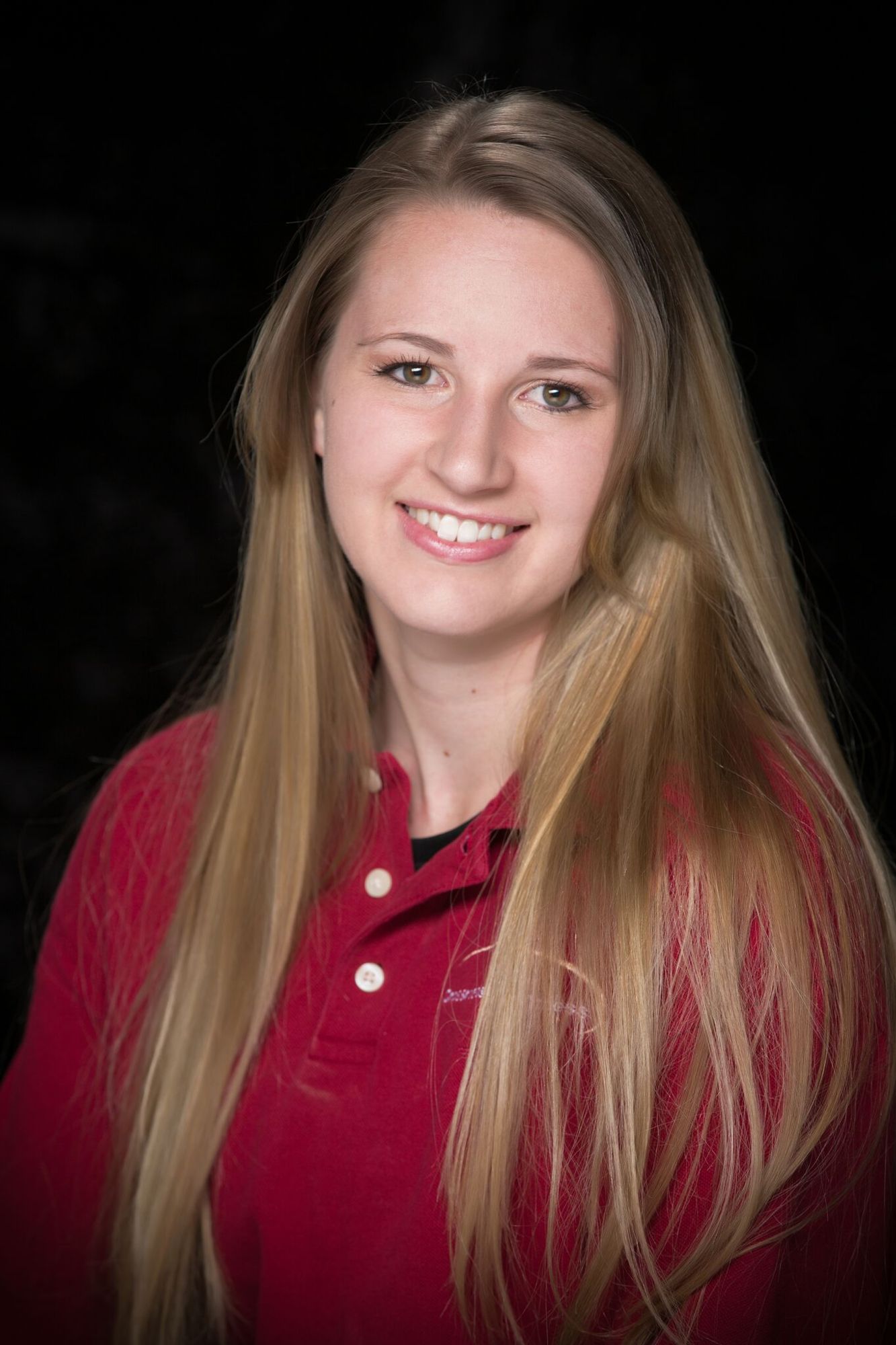 Amber has always been passionate about health and fitness as well as helping people. Being a trainer at Crossroads enables her to combine her two passions on a daily basis. She grew up in Palisade Colorado and after high school graduation decided a change of scenery during college would be nice. She attended Western Oregon University for two years and received her bachelor's degree in Exercise Science. Throughout high school Amber played volleyball, basketball, and soccer. This is where a lot of her passion for fitness originated and expanded even more so after those sports and mandatory workouts ended. She enjoyed finding new and different ways to exercise and reach her own personal goals. Her main focus as a trainer is function fitness and ensuring lifelong health and fitness in any age group. She is ACSM certified and loves helping people conquer their weight and fitness goals by providing knowledge, accountability, motivation, and genuine support. Other than exercise, Amber loves hiking, fishing, camping, and spending time with her husband and dogs!
Neil Ryan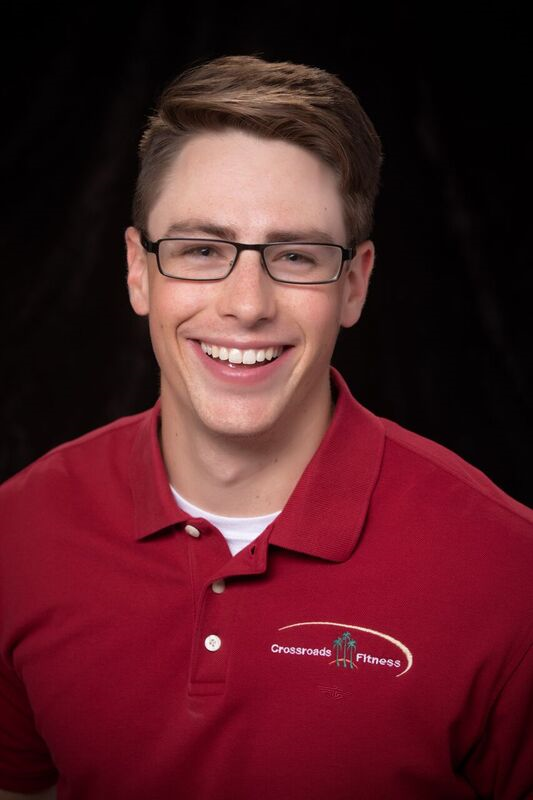 Personal Trainer Neil Ryan is a Grand Junction Native, graduating from Grand Junction High in 2014. After high school Neil attended Concordia University in Nebraska on scholarship for baseball. He played 4 years of collegiate ball as a pitcher earning accolades in the Great Plains Athletic Conference. After completing a lengthy internship at Crossroads under former Head Trainer Bobby Brown, Neil graduated from Concordia withdegree in Exercise Science in 2017. Neil says he attributes his passion for training and helping others to his own personal Physical Therapy experience. He had Tommy John's surgery as a high schooler and spent countless hours rehabilitating his shoulder to be able to get back on the pitching mound. Neil's training style is varied functional movement while not specializing in one "type of client". He works with all folks from youth baseball players, weekend warriors, golfers and seniors working to maintain their independent living. Neil is a Certified Strength and Conditioning Specialist through the National Strength and Conditioning Association. He enjoys spending time in the gym putting his workouts and programming to the test!