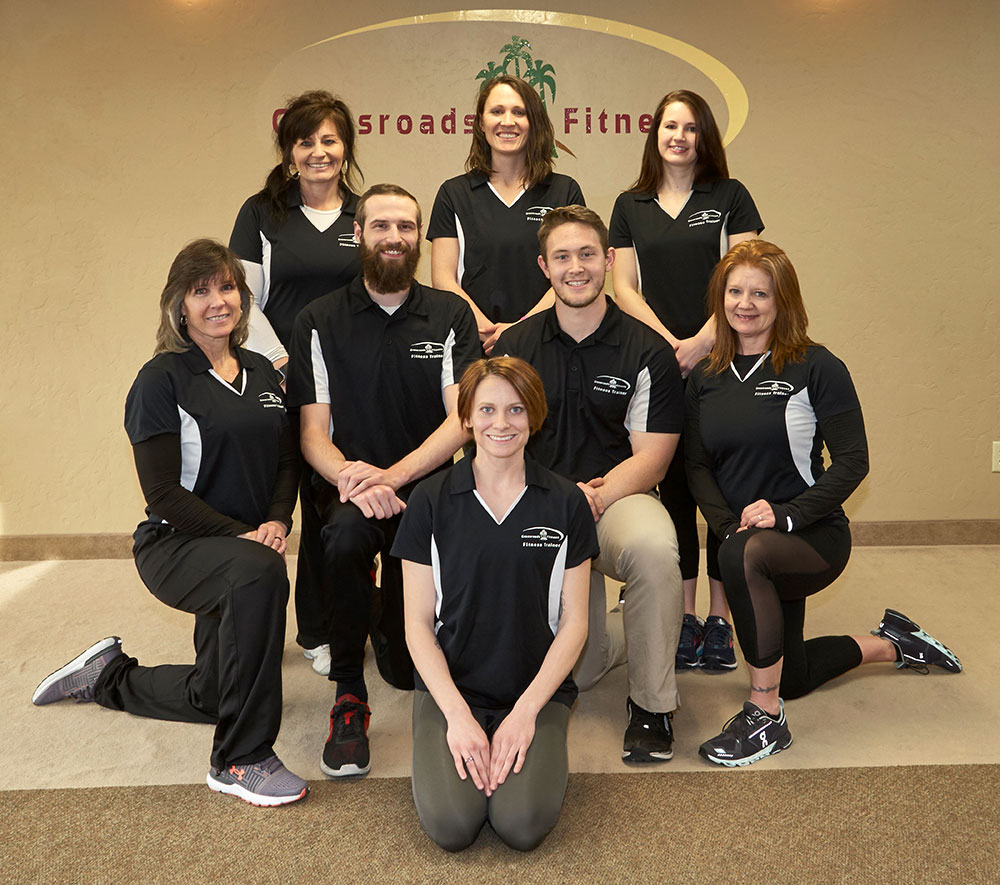 Josh Shively - Head Trainer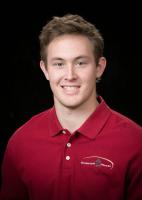 Josh is a born and raised Coloradan who would rather be in the mountains than on the beach any day. He loves spending time outdoors, especially backpacking and fishing. He moved to Grand Junction from the Front Range in 2012 to study Exercise Science and play football at CMU. After a series of injuries forced him to move on from football, he transferred his passion and love for hard work to fitness and training. In December, 2015, Josh graduated Magna Cum Laude from CMU with a degree in Exercise science; he also received his personal training certificate from CMU. Individuals who train with Josh will be met at their level of fitness, and focus first on correcting movement patterns and joint immobilities, as well as core strength, balance, and posture. He believes that strength and muscle should be built on a foundation of functional movement patterns and full range of motion. This will result in pain free joints and proportionately built musculature. He also places a great emphasis on nutrition, believing that proper diet is always where weight loss begins. Josh is a highly passionate and motivated individual, who loves training with everything in him, and aspires to one day be a football strength and conditioning coach at a big name university.
Eric Brunner
Eric has a great love for the outdoors; backpacking, hunting, snow skiing, boating, water skiing and jet skiing. He also has a zeal for working out, which he shares through his Personal Training at Crossroads. Eric has been with Crossroads for 23 years. In addition, Eric has taught full time at Grand Junction High School, and is serving as an Intervention Specialist at GJHC.
Eric's education includes certification in Aerobic Pipe Line, 4-year degree in Human Performance and Wellness, Psychology Minor, Speech Minor, Physical Education Teaching Certificate K-12, and a Masters Degree in Education Technology. The proof of Eric's abilities as a Personal Trainer are the many long-term clients he maintains.
Rebecca Weitzel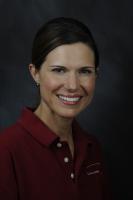 Rebecca Weitzel, an AFAA Certified Personal Trainer, combines her education (B.A. Psychology) and professional experience in designing health and wellness programming for clients of all fitness levels. She is also an AFAA Certified Group Exercise Instructor, allowing her to conduct highly effective fitness programs in group settings as well. Rebecca has worked for Crossroads for nearly 12 of the 16 years she has worked in the fitness industry.
Prior to dedicating her life to wellness, Rebecca worked as a Marketing Analyst for a large software company. She gained useful marketing experience that she applied to her true calling in life -- helping others in their pursuit of good health. She currently works at Hilltop Community Resources as well, as its Corporate Wellness Coordinator. Rebecca believes in meeting people where they are in health. By helping people overcome their psychological barriers, implement proper nutrition, and adopt an active lifestyle, Rebecca strongly believes everyone can achieve their personal best in wellness.
Rebecca stays active in her free time with her husband, Barry, and her two sons, Joshua and Brendon.
Sierra Wiggins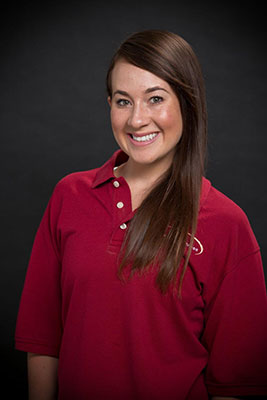 Sierra is both a personal trainer and an athlete. She graduated Cum Lade (4.0 GPA) from Colorado Mesa University with a degree in Kinesiology – The scientific study of human movement. In college, Sierra's course of study also included sports nutrition and exercise science.
Participating in college sports, Sierra knows what it takes to be an athlete at all levels. In Track & Field, she excelled at the javelin. She also did sprints and trained in cross country. She is knowledgeable in a wide spectrum of training.
Her exercise philosophy is to develop functionally fit people at all ages. Emphasizing the importance of well balanced bodies, Sierra works on fixing muscle imbalances and creating stability throughout the entire body while working through the kinetic chain from your core out to your limbs. She is also very knowledgeable on how to train the systems (aerobic & anaerobic) whether someone desires to increase speed or endurance.
Coming to Crossroads Fitness from Paonia, this Colorado girl enjoys running, hiking, biking and being active outdoors. Her favorite classes at Crossroads are Yoga and Kick-It.
Katie Brady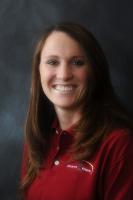 Katie is a native of the Grand Valley and loves it here! Since Katie has been at Crossroads Fitness she has enjoyed being apart of the health fitness team. She attended both Oklahoma Baptist University and Colorado Mesa University and received her Exercise Science Degree. While attending both Universities she got the opportunity to play on the women's basketball team at both schools and her passion for sports drove her to get her degree in the health fitness field.
Katie loves doing her job and helping people attain their health and fitness goals. But more importantly she enjoys the change she helps people make in their lives. A philosophy we have here at Crossroads is that it's not a membership at a gym, or a workout session with your trainer that is going to change the way you live, but it's how you learn to achieve the LIFESTYLE you want and it is our responsibility to help you get there. This is something Katie believes in wholeheartedly.
Above sports and fitness, Katie enjoys spending time with her husband and family. She feels blessed to have a husband that supports her and family close by. They are the reason she loves doing her job and the reason she wants to continue to learn and grow as a health fitness specialist.
Tina Nelson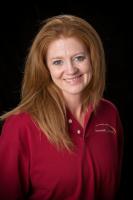 Tina was born and raised in Cortez, Colorado. She relocated to Grand Junction to follow her career in Law Enforcement, as a 911 dispatcher. Exercise was always a way to deal with the daily stress of the job. After 19 years of dispatching and spending more and more time at the gym, she decided to go back to school to become a personal trainer.
Tina is certified through ISSA. She also spent six months working directly under the supervision of a successful and skilled personal trainer.
Being able to share her love of working out with others and helping them to reach their fitness goals is Tina's passion. She works with all types of people at different fitness levels. She excels at creating a specialized workout for her clients. She is available to provide encouragement, confidence, motivation, and strength, to help you reach your fitness goals!
Carla Bamford
Carla Bamford is a Colorado Native. She came to Crossroads as a member in 2012 and in 2014 she joined our first-class training staff. Carla is a certified personal trainer and licensed message therapist. She has been dialed into the fitness industry for over 25 years giving her the experience and knowledge to help a wide variety of clients. Working with Carla you will see for yourself her impeccable attention to each clients needs. In her spare time she enjoys hiking, water sports, golfing, skiing and spending time with her 4 grandkids!
Rose Watts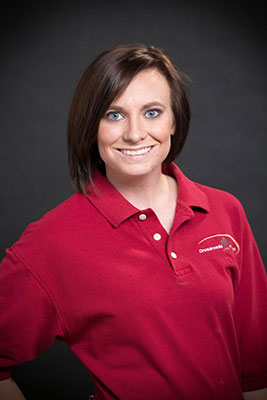 Rose Watts is the Trainer for you if you are looking for someone to kick you into gear with a smile! Rose is a fresh faced, NASM certified Personal Trainer since 2016. Originally from Pueblo CO, she came to Grand Junction in 2009 to cheer competitively and pursue her Kinesiology degree at Colorado Mesa University. Rose is an All-American Cheerleader and has even cheered internationally in Australia and London. As you may have guessed, Rose's love for fitness stems from her passion for cheerleading. When she's not training clients here she's coaching the Palisade High School cheer squad. She believes instilling healthy values in in the kids she coaches will help them build a healthy foundation for a lifetime of fitness. Rose works with men and women of all ages and fitness backgrounds to help them reach their goals through functional training. She loves hiking, shooting and being outdoors with her dogs!
Amber Dalley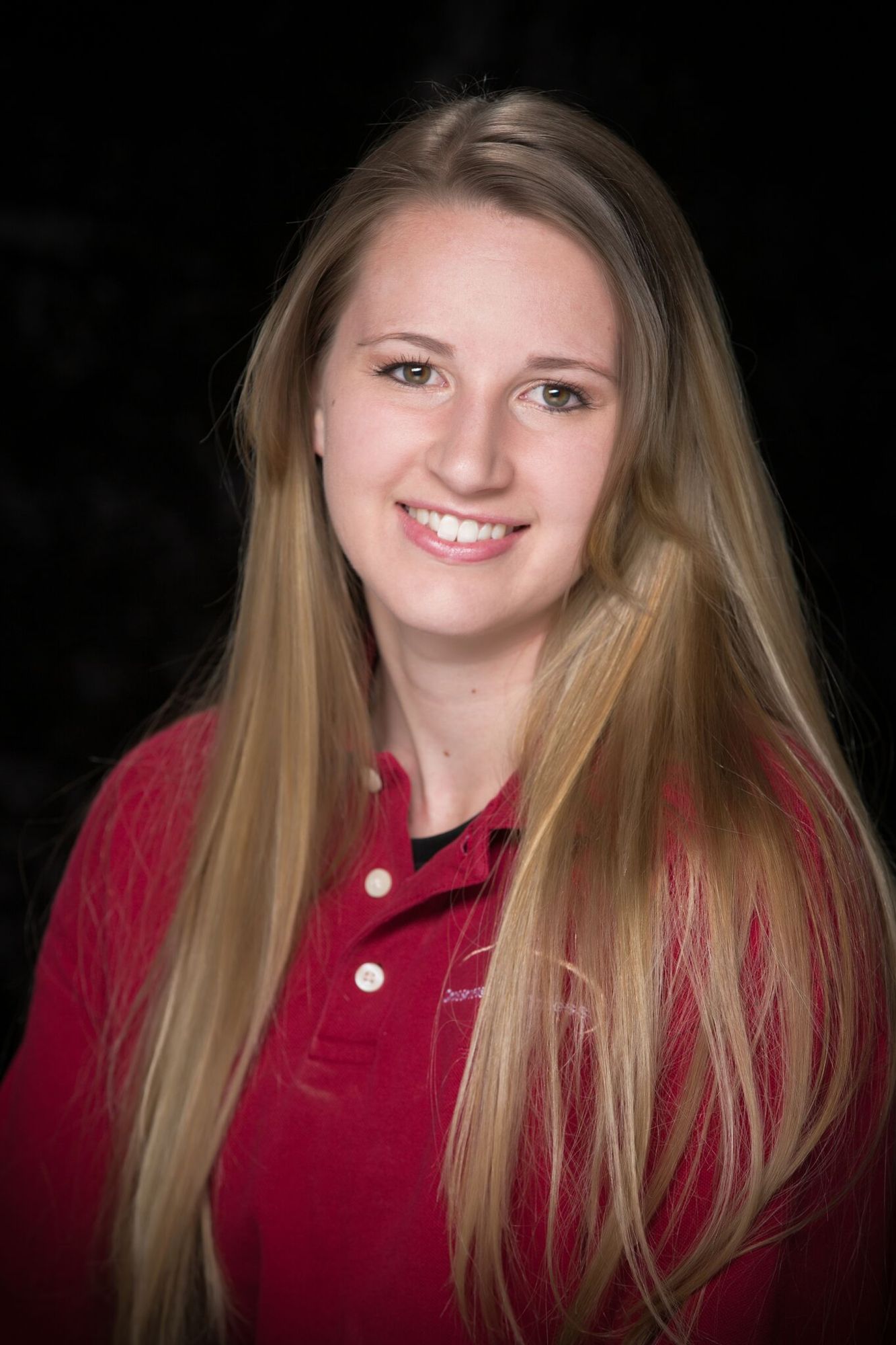 Amber has always been passionate about health and fitness as well as helping people. Being a trainer at Crossroads enables her to combine her two passions on a daily basis. She grew up in Palisade Colorado and after high school graduation decided a change of scenery during college would be nice. She attended Western Oregon University for two years and received her bachelor's degree in Exercise Science. Throughout high school Amber played volleyball, basketball, and soccer. This is where a lot of her passion for fitness originated and expanded even more so after those sports and mandatory workouts ended. She enjoyed finding new and different ways to exercise and reach her own personal goals. Her main focus as a trainer is function fitness and ensuring lifelong health and fitness in any age group. She is ACSM certified and loves helping people conquer their weight and fitness goals by providing knowledge, accountability, motivation, and genuine support. Other than exercise, Amber loves hiking, fishing, camping, and spending time with her husband and dogs!
Neil Ryan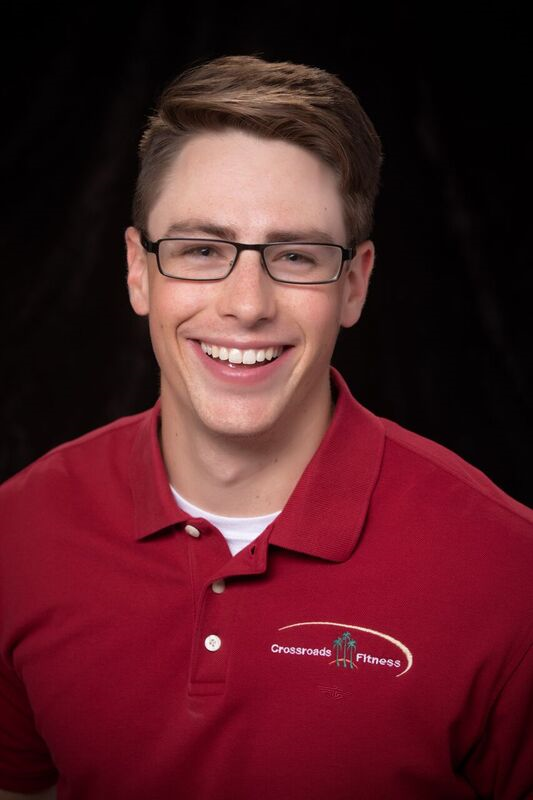 Personal Trainer Neil Ryan is a Grand Junction Native, graduating from Grand Junction High in 2014. After high school Neil attended Concordia University in Nebraska on scholarship for baseball. He played 4 years of collegiate ball as a pitcher earning accolades in the Great Plains Athletic Conference. After completing a lengthy internship at Crossroads under former Head Trainer Bobby Brown, Neil graduated from Concordia withdegree in Exercise Science in 2017. Neil says he attributes his passion for training and helping others to his own personal Physical Therapy experience. He had Tommy John's surgery as a high schooler and spent countless hours rehabilitating his shoulder to be able to get back on the pitching mound. Neil's training style is varied functional movement while not specializing in one "type of client". He works with all folks from youth baseball players, weekend warriors, golfers and seniors working to maintain their independent living. Neil is a Certified Strength and Conditioning Specialist through the National Strength and Conditioning Association. He enjoys spending time in the gym putting his workouts and programming to the test!
Dannette Fritzlan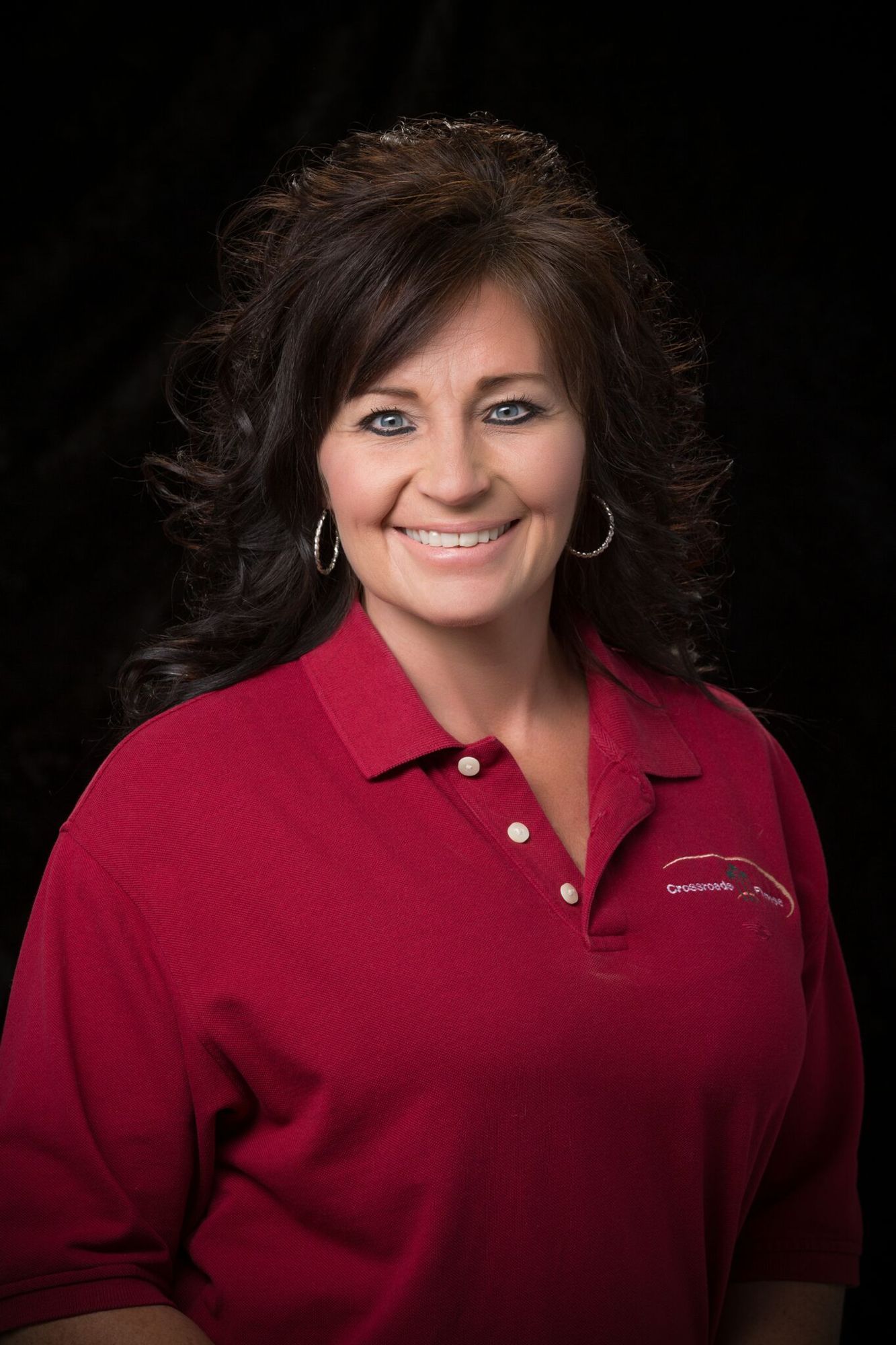 Dannette was born and raised in Grand Junction. Having a medical background working at St. Mary's Hospital and for a local doctor she understands what it takes to be healthy. Being on both sides of the scale, she speaks from experience.
Dannette has had a great journey of losing 85 pounds and know the dedication it takes to live a healthy life. She wants to make sure every person young and old can be taught to live a healthy life and reach their own fitness goal. After becoming a personal trainer, with a abundance of requests from people in the community asking for her help, Dannette opened a local gym where she owned and operated it for 9 years. After having a successful gym, working with athletes, all types of people wanting to get in shape to change their lifestyle, and having a program working with cardiac and respiratory patients in a monitored workout environment, Dannette decided to she needed a change and joined the Crossroads Fitness team!
Dannette is a wife, and a proud mother of 3, she also has been a figure competitor, training hard herself. Dannette specializes in personal training at all levels, exercise therapy and corrective movements. She is a certified nutritionist/health specialist and has the ability to create specialized individual programs for people, depending on what goals they want to achieve. Her goal is to help people get healthy, stay healthy, live healthy, and feel healthy. She is always continuing to expand her education and is very excited to share her knowledge with you.
Garrett Marquardt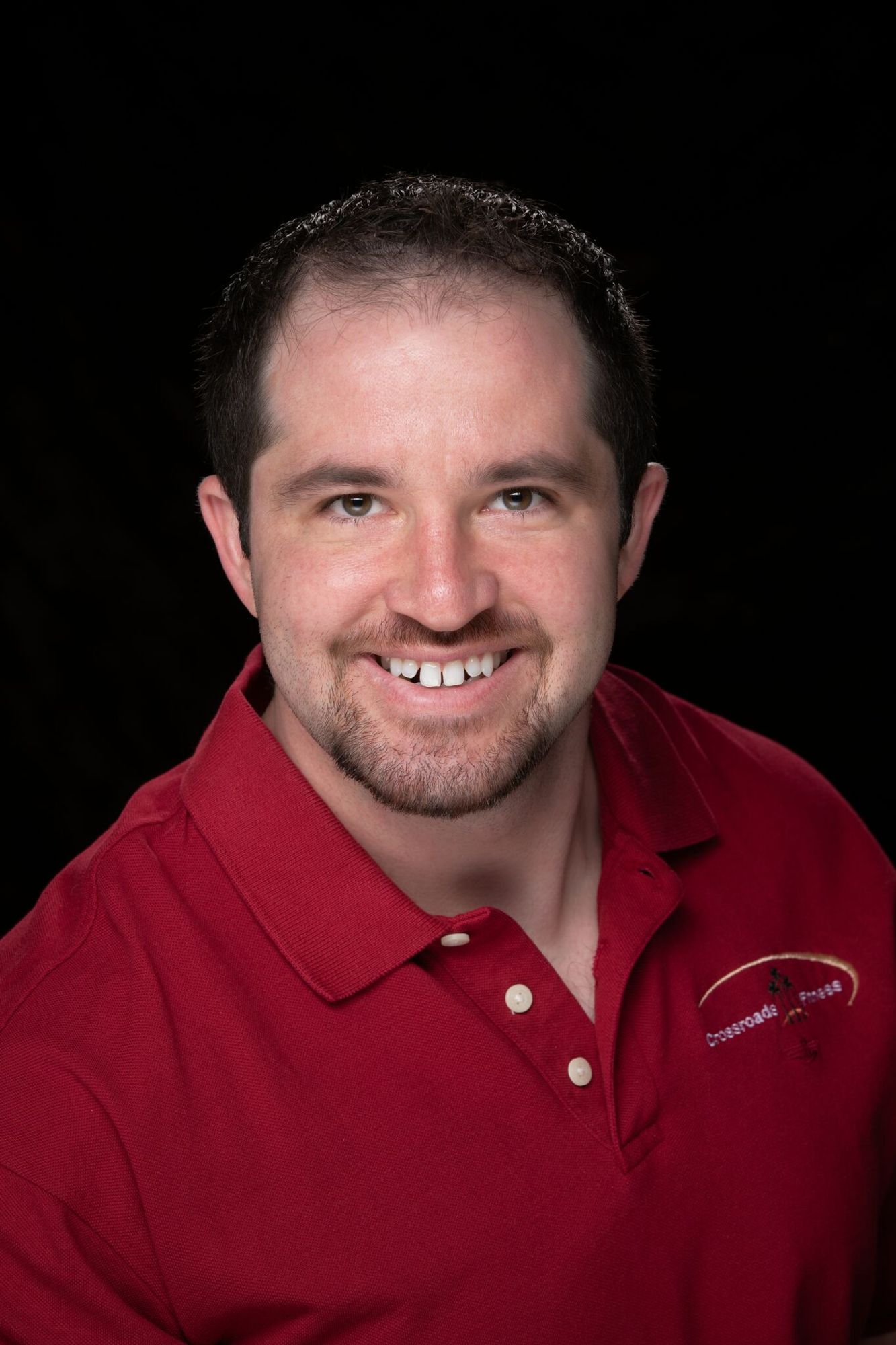 Garrett Marquardt, an NSCA (National Strength and Conditioning Association) Certified Personal Trainer has over 9 years of personal training and fitness management experience. He recently moved down to Grand Junction from Fort Collins where he earned his Bachelor's Degree in Health and Exercise Science and his Master's Degree in Business Management with a concentration in Management and Entrepreneurship from Colorado State University. He has competed in numerous bodybuilding competitions and has qualified for Nationals twice. He also enjoys competing in numerous outdoor events including Tough Mudders, Trail Runs, Endurance running, etc.Garrett moved to Grand Junction to be closer to family. He was born and raised in Cedaredge, CO. where he enjoyed camping, fishing, four wheeling and snowmobiling with his family. His philosophy is to help people achieve a balanced lifestyle addressing all dimensions of wellness not only physically but mentally, emotionally, socially and spiritually. He consistently strives to help people reach that fitness goal effectively and safely. He also provides his utmost effort to improving the quality of people's lifestyle by stressing the long term benefits of exercise including increased self esteem, self confidence, increased life expectancy and a positive outlook on life. Garrett's philosophy centers on the client's needs and goals and provides the importance of maintaining a healthy lifestyle.
Rachel Saunders
Rachel grew up in Salt Lake City, Utah. It was there that she met and fell in love with her husband Dan. Not long after getting married, Rachel set her sights on becoming a mother - a dream that would be far harder to bring to fruition than she ever could have realized. After several years of trying and countless heartaches in 2008, Rachel's dream of motherhood came true. she was blessed with beautiful healthy bouncing baby boy. However, six months of bed rest added well over 80lb to her pre-pregnancy weight. As new mothers often do, Rachel continue to ignore her health and focus solely her child for the next two years. In 2011, her family uprooted and moved to Grand Junction for her husband's work. While it's true that at the time, Rachel had not been into fitness, but she had always been an outdoor enthusiast. Grand Junction was going to suit her just right with snowboarding, hiking, camping, and biking all right outside her door. The only thing stopping her was a tape playing in her mind saying, "yeah all that looks fun but I can't see my fat butt doing any of it." She didn't let that tape play for long. Soon after moving to the Grand Valley Rachel did what she does best! She set a goal and made it happen! Being overweight without any friends or family around to support her and alone for most of the year, she decided that she needed to find some friends and get her health in order. She found both at Crossroads Fitness, along with a passion for learning about and immersing herself in the world of fitness. With hard work and dedication from her Crossroads support system, Rachel lost over 80lbs! She also gained an incredible amount of confidence and drive to help others do the same. She set her sights on a new goal of teaching Bootcamp and Chisel. That was soon followed by Beachbody® classes. Rachel's P90x and Insanity class quickly became favorite among Crossroads members. Rachel knew she could help even more with personal training. She is now an NASM certified personal trainer who has been training small groups here since 2017. Rachel loves helping people be their best and strongest and she continues to inspire others with her incredible fitness journey!