Mind Body classes are designed to improve flexibility, prevent illness of body and mind, and reduce stress. Benefits include enhanced posture, balance, strength, and coordination.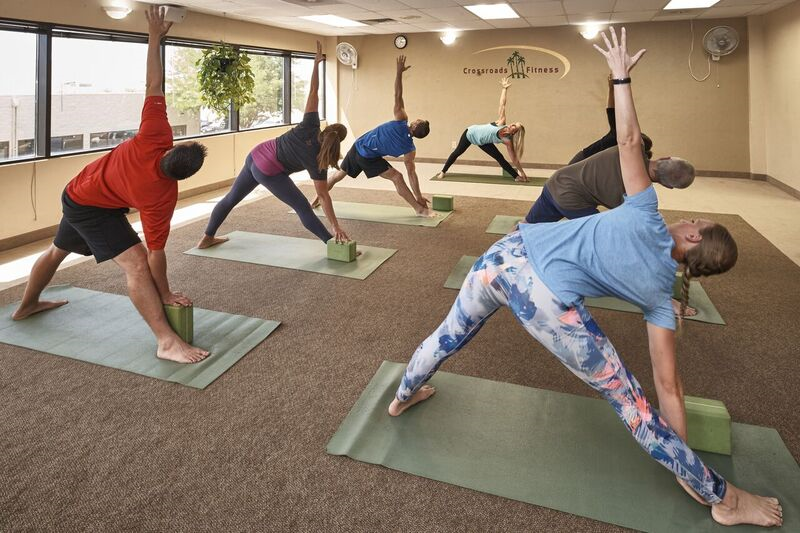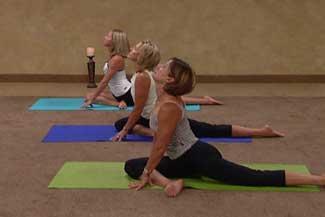 EASY DOES IT YOGA
A great class for beginners and those with minor limitations. Many of the poses will be done using a chair for support. No sign up is necessary but class size will be limited, so pick up a card up at the front desk to assure your spot in class. Cards may be picked up to 30 minutes before class begins.
BASIC PILATES
A 60 minute full body conditioning class with an emphasis on the fundamentals and principles of Pilates. A non-impact workout suitable for almost all fitness levels. A great class for beginners!

BODY FLOW®
Body Flow® is the Yoga, Tai Chi and Pilates work out that builds flexibility and strength. Each class follows a sequence of exercise disciplines and is made up of 45 minutes of simple yet challenging exercises followed by 10 minutes of relaxation. Feel long and strong, centered and calm with Body Flow®.
STRETCH & TONE
Imagine a dance class lying on the floor. This 60 minute class will give you the dancer's body you've always wanted. If you like Pilates you will love this. Stretch and strengthen.
PILATES
This 60-minute full body conditioning class focuses on abdominals, lower back and buttocks (core muscles) and is designed to increase flexibility, build strength and tone muscles. Pilates is a non-impact workout suitable for most fitness levels.

POWER YOGA
An intermediate class that includes all the benefits of the traditional yoga class and more. This 75-minute class is an athletic type of yoga with flowing yoga moves that will keep you in a low aerobic heart rate zone. It is recommended that you have prior yoga experience before you take this class.

YOGA
A 75-minute class designed to help participants improve flexibility, prevent illness of the mind and body and reduce stress. Yoga may improve sports ability, endurance, and energy as well as help to control weight. Current conditioning programs may be augmented with Yoga to exercise the body and relax the mind.