Join For FREE!!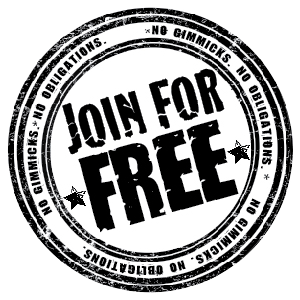 The Crossroads Difference
Crossroads Fitness is more than a health club! This is a place where our members come because they want to! They have told us that we have "over-the-top" customer service.

After all, isn't it about relationships, feeling comfortable and achieving your goals? Crossroads provides its members with a clean facility, amenities galore and "on-the-cutting-edge" fitness programming.

From the moment you enter Crossroads, you will encounter our amazing, caring and talented staff. A healthy lifestyle is a journey, not a destination. Come take the journey with Crossroads Fitness and see if we're a fit for you!
Keep up the great work!​
Stay motivated!
Crossroads Fitness makes it easy!
The benefits of membership is PACKED with VALUE! With numerous memberships to fit your lifestyle, from as little as one-month!
To make sure you are happy with your decision - you get a 30-Day money back guarantee!
It starts with you!
It starts with us!
It starts NOW!
North Location Hours:
| | |
| --- | --- |
| Monday - Thursday | 4:55am – 11pm |
| Friday | 4:55am – 10pm |
| Saturday | 6:00am – 7pm |
| Sunday | 8:00am – 7pm |
Downtown Location Hours:
| | |
| --- | --- |
| Monday - Thursday | 4:55am – 9pm |
| Friday | 4:55am – 7pm |
| Saturday | 8:00am – 4pm |
| Sunday | Closed |
**Please visit us at the North Club on Sundays**