Both Crossroads Fitness locations are temporarily closed due to the Mesa County Public Health mandate stating all non-essential personal business which, includes gyms, be closed until April 30th, 2020.
---
FITNESS TIP OF THE DAY - Friday, April 10th, 2020
Focus solely on your exercise routine during the time you set aside for fitness. Now is not the time to read an email or listen to the news in the background. Use this time not only to boost your body, but also to give your mental health a break, especially during times where we feel anxious. If you simply can't focus during a sweat session, try yoga or meditation to help you breathe.
LETTER FROM THE OWNER
Click here to read the latest update from the owners
Information for members regarding billing:
"During this temporary closure, we will waive all membership dues beginning April 1st for as long as we are temporarily closed. All member accounts will be put on hold at no charge. Any outstanding balances for other services previously received (i.e. personal training, products and account balances) will be billed."
---
ONLINE EXERCISE CLASSES NOW AVAILABLE!
While our Clubs are closed you have FREE access to a special collection of online classes from Les Mills so you can continue your workouts from home. If you are a Silver Sneakers member checkout their On Demand portal for your favorite classes that you can stream right from the comfort of your home! Follow these for details to log onto SilverSneakers GO and SilverSneakers On-Demand video access. Don't forget to follow us at @crossroadsfitness_gj on Facebook and Instagram for LIVE classes from the homes of many of your favorite Crossroads Instructors!
*Disclaimer - Always consult with your physician before beginning any exercise program.
---
The Crossroads Difference
Crossroads Fitness is more than a health club! This is a place where our members come because they want to! They have told us that we have "over-the-top" customer service.

After all, isn't it about relationships, feeling comfortable and achieving your goals? Crossroads provides its members with a clean facility, amenities galore and "on-the-cutting-edge" fitness programming.

From the moment you enter Crossroads, you will encounter our amazing, caring and talented staff. A healthy lifestyle is a journey, not a destination. Come take the journey with Crossroads Fitness and see if we're a fit for you!
Join For FREE!!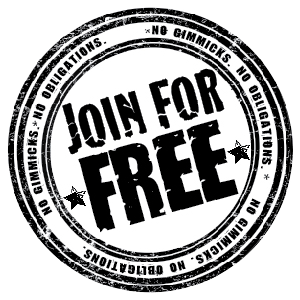 Crossroads Fitness makes it easy!
The benefits of membership is PACKED with VALUE! With numerous memberships to fit your lifestyle, from as little as one-month!
To make sure you are happy with your decision - you get a 30-Day money back guarantee!
It starts with you!
It starts with us!
It starts NOW!
North Location Hours:
| | |
| --- | --- |
| Monday - Thursday | 4:55am – 9pm |
| Friday | 4:55am – 9pm |
| Saturday | 6:00am – 7pm |
| Sunday | 8:00am – 7pm |
Downtown Location Hours:
| | |
| --- | --- |
| Monday - Thursday | 4:55am – 7pm |
| Friday | 4:55am – 7pm |
| Saturday | 8:00am – 4pm |
| Sunday | Closed |
**Please visit us at the North Club on Sundays**